Being from the south of France, or « provinciale » as Parisians like to call us, it wasn't a big surprise that my first actual visit to Paris happened the year I came back from the U.S. And guess what? The wait made the experience even more worthwhile.
Many people would go to the Louvre Museum or the Eiffel Tower for their first visit to the City of Lights, but not me. I knew all along what I truly needed to see. In my opinion, the most legendary landmark that Paris has, is definitely in Montmartre with the Sacré-Coeur.
Everything in Montmartre makes me feel like being in a 1950s movie. It's like being transported to a different time. For you to step into the scenery, you first need to pass the most crowded souvenir street. Past packed stores with tourists that can't settle between a snow globe or a miniature Eiffel Tower, you find yourself looking at the most transcendent building in the City of Love.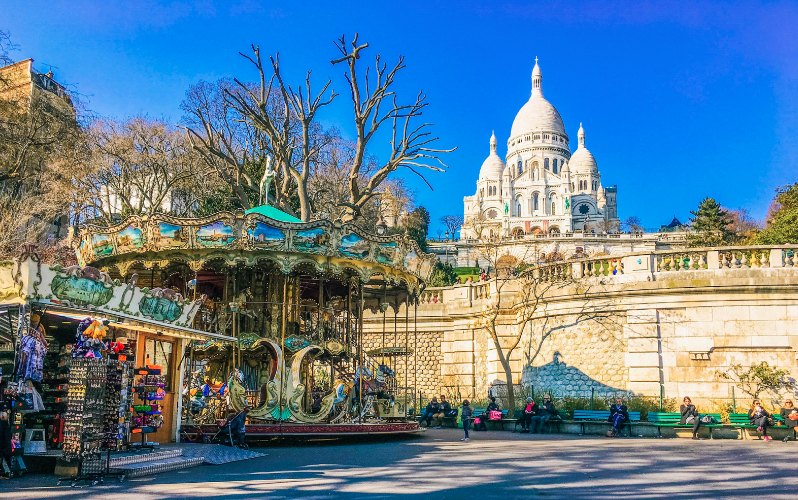 I feel incredibly lucky to have witnessed the magnitude of this monument on such a sunny day.
I urge everyone who has never been to Paris to put the Sacré-Coeur at the top of your bucket list. The view is simply breathtaking. And who knows, maybe this would be the start of an incredible journey. For sure, this moment was the start of mine 🙂